Visit to our OptEEmAL Demo Site in San Sebastián
08.08.2018

– Soon, you can get a first look at the impact of our OptEEmAL platform for district retrofitting projects. San Sebastián, as one of our OptEEmAL demo sites, has started the planning and implementation of the retrofitting actions recommended by the OptEEmAL platform.

Here are a few examples of buildings that will be retrofitted with new heating, new façade and roof insulation, and new windows with better insulating properties.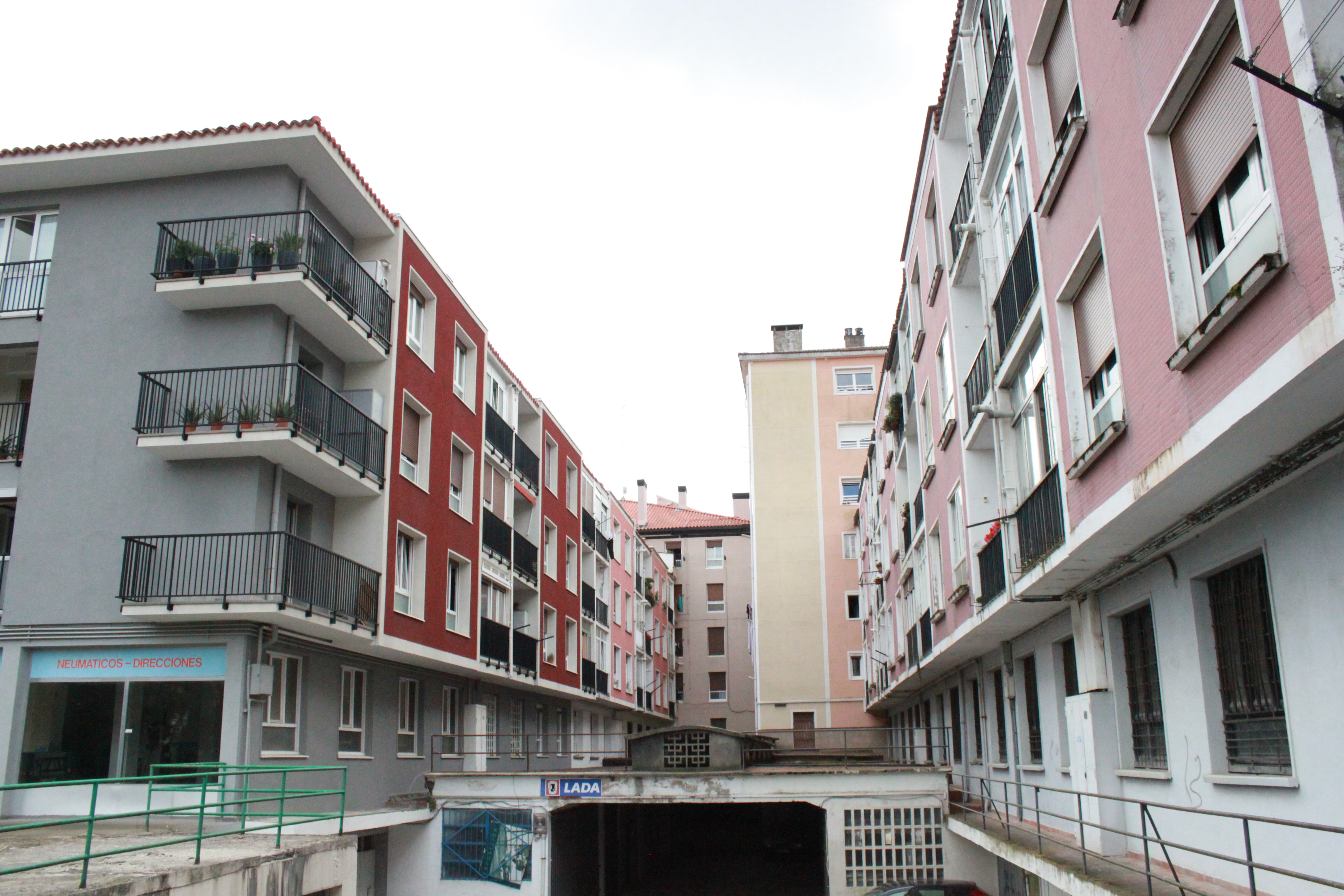 Pictures: NOBATEK
Further, a new District Heating energy plant has just been completed in order to provide heating and domestic hot water to the district after it has been retrofitted (see below).
Picture: Fomento San Sebastián
Construction works will be going on for the next few months, so stay updated and subscribe to our newsletter here!
About Fomento San Sebastián (FSS) and OptEEmAL demo site:
Fomento San Sebastián is the municipal company dedicated to the economic and social development and promotion of the city of Donostia / San Sebastián (Basque Country, Spain). FSS is also the coordinator of Smart activities in the city. As part of its Smart Strategy, the City Council through FSS developed a Smart City Plan for 2016-2020 and it is being currently implemented under the ambitious REPLICATE lighthouse project (Horizon 2020 Programme - European Union).

REPLICATE wants to enhance the transition process to a smart city in energy efficiency, sustainable mobility and ICT. In the area of energy efficiency, an urban regeneration plan is under development in Txomin Enea neighbourhood, which includes the construction of the above-mentioned District Heating system and the building retrofitting actions taken into account for demonstration in an operational environment in OptEEmAL.